| | |
| --- | --- |
| Start time | 7 Oct 2020 9:00am (Australia - Melbourne) |
| End time | 7 Oct 2020 4:30pm (Australia - Melbourne) |
| Location | Live Stream Only |
| Speaker | See full program details |
| Catering | Not Included |
| Designed for | Legal Practitioners |
| Product Code | C20002 |
Total CPD Units: 6.0

Ethics & Professional Responsibility: 1.0
Practice Management & Business Skills: 0.5
Substantive Law: 4.5

Wills & Estates Conference
7 Oct 2020 9:00am - 7 Oct 2020 4:30pm (Australia - Melbourne)
Live Stream Only
KEYNOTE SPEAKER
Hear From The Bench
Hear from our Keynote Speaker who will address practitioners on the latest developments, updates and forecast throughout these unprecedented times.
Don't miss this chance to hear from the Bench.
Presented by: The Honourable Justice McMillan, Supreme Court or Victoria
and
Kate Price, Acting Registrar of Probates, Supreme Court of Victoria
Case Update
Our presenter will discuss the most significant recent wills and estates cases that have arisen prior to, and throughout 2020. Cases up to October 2020 will be covered. This is your ultimate case update!
Presented by: Philip Bender, Barrister, Victorian Bar
Preparing Precise Grounds of Objection Under Order 8
The Supreme Court (Administration and Probate) Rules 2014 Order 8 sets out the requirements when lodging an objection to a Grant of Probate.
The consequences of inadequately prepared grounds are serious and can include a costs order. The Civil Procedure Act Overarching Obligations may also impact decision making.
Our presenter will outline how an application may be challenged and provide drafting recommendations to reduce the risk of an inadequate application and maximise the chances of success.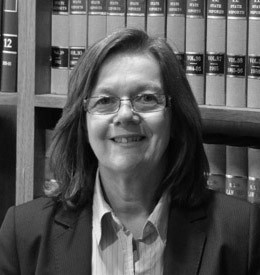 Presented by: Carol McOmish, Barrister, Victorian Bar
Second and Subsequent Relationships in Estate Planning and TFM Claims

There are many ways a relationship can be defined and entered into these days. It is not uncommon for many people to enter into a relationship later in life, a subsequent marriage, a de facto relationship or have children from one or more relationships. The risks of a practitioner not taking these considerations into account can have ramifications for clients down the track.
This session will discuss the key issues and factors you need to consider when taking instructions from you clients, or when a claim is made against an estate. Topics that will be discussed include:
Companion or de facto? Understanding the factors
Binding financial agreements as estate planning tools
Involuntary separation
Estate planning techniques
The session will also discuss recent cases in this critical area.
Presented by: Eleanor Coates, Barrister, Victorian Bar
Practical Ethics
This session will cover common ethical dilemmas facing Wills & Estates lawyers. Our presenter will also address ethical issues particularly arising from the COVID-19 impact on practice in the area.
Presented by: Carolyn Sparke QC, Barrister, Victorian Bar
Practical Use of Technology to Simplify Your Practise and Increase Your Output
During COVID-19 it's more important than ever to obtain accurate, practical, information and this essential session will outline the 5 easily sourced tools to simplify your file and client management and free you up to concentrate on servicing your clients. Our presenters will outline these 5 practical solutions. This session will cover:
Apps;
Drop Box;
Electronic Briefing of Counsel;
Compatibility of technology between solicitor and barrister;
Client Online Portal.
This session will address cost effective technology options for implementing the above solutions.
Presented by: Stephen Foley, Managing Director, TA Law
Helen Collins, Principal, Nevin Lenne Gross
The Complex World of Medical Reports
Are medical reports referencing testamentary capacity always clear and unambiguous? Are you always confident you and your client are 'covered' in cases of complex medical terminology and jargon? What are the challenges in finding a doctor to interpret an earlier report? Who can you release a medical report to when multiple people holding different 'authorities' request one?
The issue of medical reports, capacity and requests can be complex and challenging. This session is designed to provide guidance on these issues including:
How to read a complex medical report;
When should you seek clarification;
When to seek a second opinion or comment on an earlier report;
Dealing with requests from 'interested parties' for medical reports and when to refuse;
Requests from other lawyers to share medical records, wills and powers of attorney.