| | |
| --- | --- |
| Start time | 19 Aug 2021 12:00pm (Australia - Melbourne) |
| End time | 19 Aug 2021 1:30pm (Australia - Melbourne) |
| Location | Live Stream Only |
| Speaker | See Full Program |
| Catering | Not Included |
| Designed for | Legal Practioners |
| Product Code | S21227 |
Total CPD Points: 1.5

Professional Skills: 0.75
Substantive Law: 0.75

Sexual Harassment Investigations – Risks and Claims
19 Aug 2021 12:00pm - 19 Aug 2021 1:30pm (Australia - Melbourne)
Live Stream Only
The Federal Government has announced that its response to the Respect@Work Report will lead to legislative changes to the Sex Discrimination Act 1984 (Cth) along with other reforms. The government has now introduced changes to Parliament. In addition, various other reports and guidance have been released over the past year in relation to preventing and responding to sexual harassment.
Lawyers, Practice Managers and HR professionals need to know how to prevent and respond to sexual harassment. As part of this, it is important to understand how workplace investigations should be conducted and how to minimise flow on risks and claims. The Cases indicate that mistakes are being made in relation to timing, gathering evidence and procedural fairness.
This seminar covers two key areas:
Part 1: Best Practice in Preventing and Responding to Sexual Harassment
This part will draw from recent reports and guidance to outline best practice in addressing workplace sexual harassment, including outlining:
What sexual harassment is and its drivers;

Why it is so important to address it – including employer legal obligations;

How to address it – including tips for drafting sexual harassment policies.
Part 2: Mistakes Made and Lessons Learnt – How to Conduct Workplace Investigations Properly
This part will provide guidance on the conduct of fair and rigorous workplace sexual harassment investigations, including:
Identifying the allegations;

Type of investigation: internal or external; formal or informal?

Timing of investigation – when should it start?

Evidence gathering – interviews with complainants, respondents and witnesses;

The right questions asked in the right way;

Recording interviews – what is permitted?

Treatment of parties involved – avoiding victimisation and further claims;

Who gets the final report, who decides the outcome and who is notified?

Recent cases and lessons learnt.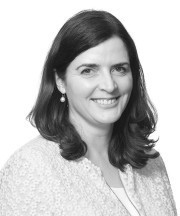 Presented by:
Catherine Dunlop, Partner, Maddocks, Leading Employment & Workplace Health & Safety Lawyers – Doyle's Guide 2021
and
Tamsin Webster, Senior Associate, Maddocks