| | |
| --- | --- |
| Speaker | Phil Farrelly, Systems Architect, Kala Computer P/L |
| Date | 19 Feb 2020 |
| Duration | 01:00:58 |
| Product Code | O20032 |
CPD Points:

Practice Management & Business Skills: 1.0

Managing Cyber Risk For Law Firms
Recent research has shown that in the last two years, cyber attacks have affected more than one in four Australian firms. Cyber hackers, scammers and criminals continue to create and evolve methods of infiltration and attack, and law firms and their data are prime targets for theft, breaches and hacking.
While all firms need to be aware of, and train their staff about the risks posed by cloud computing, metadata, social media and other IT platforms and technologies used by them, the cost of such training seems to be viewed as too costly in the short term. Unfortunately, recent national and international cyberattacks show that no person, law firm, business or organisation is immune from a potential attack and the seriousness of cyber risk can longer be ignored.
This session will advise how to best prevent an attack on your client's confidential, sensitive information and your law firm's reputation and integrity. It will also address the impact that electronic tampering and invasion has on your professional liability.
Be armed with the most up to date knowledge on how to best manage and mitigate risk in this rapidly evolving area.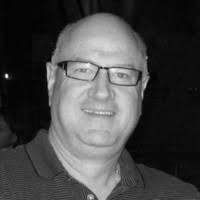 Presented by: Phil Farrelly, Systems Architect, Kala Computer P/L
ISBN: 978-1-925857-88-7
---
What is included:
A video of the presentation in mp4 format
Paper material in pdf format