| | |
| --- | --- |
| Start time | 2 Dec 2020 9:00am (Australia - Melbourne) |
| End time | 2 Dec 2020 1:30pm (Australia - Melbourne) |
| Location | Live Stream Only |
| Speaker | See Full Program |
| Catering | Not Included |
| Designed for | Legal Practioners |
| Product Code | C20044 |
Total CPD Units: 4.0

Professional Skills: 3.0
Substantive Law: 1.0

Family Law Drafting Masterclass
2 Dec 2020 9:00am - 2 Dec 2020 1:30pm (Australia - Melbourne)
Live Stream Only
Super Sale Week Price 30% off: $315.00 (incl GST) – ends 7 December
Binding Child Support Agreements
The Child Support system can be confusing and complex. Debts can easily accrue based on changing circumstances including changes in care, providing the wrong information, or missing or making incorrect payments. While a Binding Child Support Agreement can provide certainty between parties, it is vital that practitioners address all current and future aspects of Support.
Being an enforceable Agreement by the Court, getting it wrong can have significant ramifications for you and your client if it is set aside.
This session will address issues including:
Drafting clearly defined terms within Binding Child Support Agreements;
How to tailor an Agreement to best suit your client;
What payments can and cannot be covered, including periodic and non-periodic child support;
The legal requirements that must be covered;
The ramifications of getting things wrong.
Presented by: Timothy Gough, Special Counsel, Lander & Rogers
SMSF's and Family Law and Relationship Breakdowns
In the event of a relationship breakdown, complications for SMSF's are amplified. This can have a direct impact on your clients superannuation.
This session will discuss ways you can protect your client including:
How best to minimise risk when admitting a spouse to an SMSF;
What is the best way to split super?
How do the preservation, tax free percentage, Transfer Balance Cap and other rules work;
What are the key strategies, key traps and tips; and
What if there are contraventions – The best way to deal with the ATO
Presented by: Daniel Butler, Director, DBA Lawyers
Spousal Maintenance
Spousal Maintenance will only be payable when certain criteria is met. This usually relates to a large disparity in income between parties, financial needs and financial capacity. As there is no set formula for how much spousal maintenance should and will be paid, family law practitioners should be aware of when spousal maintenance should be negotiated and how to draft the relevant orders to ensure their client will receive the ongoing support into the future.
This session will cover issues including:
How and when spousal maintenance arises;
Drafting clear and effective Orders;
Excluding spousal maintenance from Binding Financial Agreements;
Advising your client on 'reasonable expenses' and when to make an Application to the Court in the event of disagreement.
Presented by:
Jane Koelmeyer, Principal, Barry Nilsson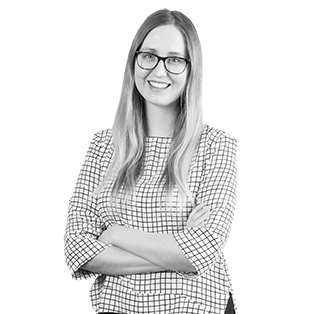 Amelia Beveridge, Associate, Barry Nilsson
Binding Financial Agreements
A Binding Financial Agreement (BFA) can be entered into before, during and after marriage, or de facto relationship, and if not drafted with care, can be a minefield for family law practitioners. In light of ongoing litigation before the courts to have Binding Financial Agreements set aside, many family law practitioners are concerned about preparing or signing them.
This session will focus on the practical aspects of drafting Binding Financial Agreements and examine:
The importance of understanding the legislative requirements prior to preparing or signing a BFA and keeping up to date with decisions relating to financial agreements;
Practical tips and issues to consider when drafting financial agreements;
What to include or exclude, and what should form the content of Financial Agreements – is it possible to have 'too much' or 'too little' detail?;
Key risk areas to be aware of; and
Recent decisions of importance, and the impact of those decisions on the drafting of financial agreements.
How to spot the 'future trouble client' and how to take extra precautions.
This is your essential case update.
Presented by: Jonathan Rose, Lawyer, Lander & Rogers