| | |
| --- | --- |
| Start time | 15 Aug 2019 9:00am (Australia - Melbourne) |
| End time | 15 Aug 2019 4:30pm (Australia - Melbourne) |
| Location | Leo Cussen Centre for Law, Level 16, 15 William Street, Melbourne |
| Speaker | See full program for details. |
| Catering | Includes morning tea, lunch and afternoon tea |
| Designed for | Legal practitioners |
| Product Code | C19017 |
Family Law Conference
15 Aug 2019 9:00am - 15 Aug 2019 4:30pm (Australia - Melbourne)
Leo Cussen Centre for Law, Level 16, 15 William Street, Melbourne
This program will be chaired by:
Bruce Geddes QC, Barrister, Victorian Bar
and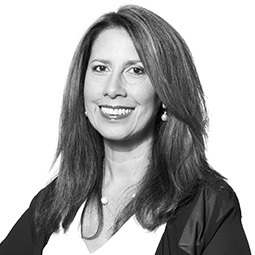 Rose Lockie, Partner, Gadens
Family Law Legislation Updates and New Developments for 2019
This session will address recent and emerging legislative developments and updates including:
Family Law Amendment (Family Violence and Cross examination of Parties) Act 2018;
The Children Legislation Amendment (Information Sharing) Act 2018 (Vic);
Fee contributions and changes to the cost of an Independent Children's Lawyer
The Family Assistance and Child Support Legislation Amendment (Protecting Children) Act 2018;
Key updates including extensions to the Family Law Amendments (2018 Measures No1) Rules 2018.
Family Violence Plan released by the Family Court and Federal Circuit Court of Australia; and
Amendments to the Restraining Order Legislation.
Presented by: Annelis Bos, Partner, Leading Parenting & Children's Matters Lawyer in Victoria, Doyle's Guide 2019, Coote Family Lawyers
Family Law Reform and Restructure - Next Steps and Impact on Practitioners and Clients
Hear from a leading Family Law Practitioner on the ongoing challenges arising from the proposed restructure of the Family Law system.
The Australian Law Reform Commission Review's Final Report, Family Law for the Future – An inquiry into the Family Law System was released in March 2019.
How many of the final 60 recommendations within the report are likely to be adopted and if so, when? What impact would these changes have on you and your clients?
Presented by: Keturah Sageman, Partner and Accredited Family Law Specialist, Nicholes Family Law
Family Law Judgements - Case Update 2019
This session will provide a review of recent, significant cases and trends up to August 2019 from the Family Court of Australia and the Federal Circuit Court.
This case update will include:
Property Matters
Scott & Scott [2019] FamCAFC 9
Bullow & Bullow [2019] FamCAFC 3
Sully & Sully [2018] FamCA 786
Tamaris & Tamaris [2018] FCCA 3696
Taxation related matters
Commissioner of Taxation for the Commonwealth of Australia v Tomaras [2018] HCA 62
Sperm donor related matters
GLS v Russell-Weisz and Ors [2018] WASC 79
Re Cresswell [2018] QSC 142
'Masson' and 'Parsons' [2019] HCA
Children's Matters
Cao & Cao [2019] FamCAFC 252
Ardagh (No.2) [2018] FamCAFC 160
Presented by: Damian Harriss, Partner, Accredited Family Law Specialist, Mills Oakley
Relocation Case Applications
The Family Law Act 1975 (Cth) does not contain specific provisions which deal specially with relocation. Cases dealing with the proposed relocation of children are difficult to deal with, as there are numerous factors taken into account by the court when deciding what is in the best interest of the child. These cases are also often difficult to settle.
By reference to recent cases, our presenter will outline the essential steps and information to include when:
Preparing Relocation Application documents
Considering evidence and managing client expectations
Entering negotiations
Running the case
Settlement tactics
Presented by: Emma Swart, Barrister, Victorian Bar
Extended Family Impact On Financial Contributions and Children's Care Arrangements
This session will look at the impact of the extended family dynamic as it relates to the issue of financial contributions from family members to a party in family law matters. How are the contributions treated by the court and what are the common types of contributions claimed by parties in dispute.
The session will also address the issues that can arise when a parent is actually being supported by family members in providing parental care, instead of the parent taking responsibility and doing it themselves. How do you deal with issues of evidence and determining at what point that parent is not actually providing the parental responsibility.
Self-Service Evidence Gathering
Recording conversations:
What advice should you give when your client seeks your advice on whether they can record private conversations to use as evidence or as a pressure tactic? Jurisdictional legislative differences can also impact when a conversation is recorded in one state or territory, to be used in another state or territory.
Surveillance:
What would you advise your client if they asked whether they could use a surveillance device to track an ex-partner? Or if they believe they are being monitored? What are the legal parameters around the use of surveillance devices by parties seeking to obtain evidence to their advantage?
Presented by: Barry Berger, Partner, Accredited Family Law Specialist, Berger Kordos Lawyers
Ethical Considerations for Family Lawyers
This session will provide insights and guidance for best practice, both for the client and for the practitioner. As Family Law legislation develops and changes, Family Law clients continue to be distressed, the caseload continues to be demanding, and complaints can arise. As a Family Law practitioner, it is essential to implement effective policies, build resilience and maintain wellbeing across our workplaces.
What does a successful outcome for all parties look like?
Practical guidance on how to reduce the risk of a complaint
Developing a personalised and proactive approach to managing vicarious traumatisation and build resilience
Think innovation!
Presented by: Victorian Legal Services Board + Commissioner
---
Total CPD Units: 6.0

Ethics & Professional Responsibility: 1.0
Professional Skills: 1.0
Substantive Law: 4.0