| | |
| --- | --- |
| Start time | 27 Mar 2020 8:50am (Australia - Melbourne) |
| End time | 27 Mar 2020 3:00pm (Australia - Melbourne) |
| Location | Leo Cussen Centre for Law, Level 16, 15 William Street, Melbourne |
| Speaker | See full program details |
| Catering | Includes refreshments |
| Designed for | Legal Practitioners |
| Product Code | S20401 |
Total CPD Units: 5.0

Ethics & Professional Responsibility: 1.0
Practice Management & Business Skills: 1.0
Professional Skills: 1.0
Substantive Law: 2.0

CPD Mix & Match Marathon - Claim Up To 5 Points
27 Mar 2020 8:50am - 27 Mar 2020 3:00pm (Australia - Melbourne)
Leo Cussen Centre for Law, Level 16, 15 William Street, Melbourne
Book All 5 Seminars In One Day or Choose Individual Seminars to Suit Your CPD Needs!
Seminar 1 - 9:00am - 10:00am
How do you know which option is best when deciding to record an arrangement by Agreement or Deed? This session will cover topics including:
The legal implications of each option;
Advantages and disadvantages of each option;
The risks and consequences of making the wrong choice;
Recent significant cases.
Ensure you know which way to proceed!
Seminar 2 - 10:15am - 11:15am
With the recent revelations and scandal surrounding 'Lawyer X', the public could be forgiven for thinking that legal practitioners often fall short of their professional duties and ethical obligations.
However, as any lawyer knows, they are never out of the 'Ethical Spotlight' and in an age of rapid technological evolution, it is all too easy to be caught in its glare.
In this session hear from a leading practitioner on:
Practical implications of technology on ability to maintain client confidentiality;
Practical guidance on how to reduce the risk of a complaint;
A discussion on where the boundary is between a 'working life' and 'private life' in an age where the 'office' may be fluid and
The classic ethical dilemmas that keep practitioners awake at night.
Don't miss this informative and valuable session.
Seminar 3 - 11:30am - 12:30pm
Recent research has shown that in the last two years, cyber attacks have affected more than one in four Australian firms. Cyber hackers, scammers and criminals continue to create and evolve methods of infiltration and attack, and law firms and their data are prime targets for theft, breaches and hacking.
While all firms need to be aware of, and train their staff about the risks posed by cloud computing, metadata, social media and other IT platforms and technologies used by them, the cost of such training seems to be viewed as too costly in the short term. Unfortunately, recent national and international cyberattacks show that no person, law firm, business or organisation is immune from a potential attack and the seriousness of cyber risk can longer be ignored.
This session will advise how to best prevent an attack on your client's confidential, sensitive information and your law firm's reputation and integrity. It will also address the impact that electronic tampering and invasion has on your professional liability.
Be armed with the most up to date knowledge on how to best manage and mitigate risk in this rapidly evolving area.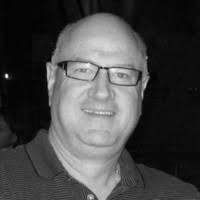 Presented by: Phil Farrelly, Systems Architect, Kala Computer P/L
Seminar 4 - 12:45pm - 1:45pm
Would you know how to respond if your client asked you to source personal or confidential information to assist in the course of litigation including settlement negotiation? Would you know how to respond if they sought to provide such information to you? Where is the line between acceptable litigation strategy and a breach of privacy which is or may be unlawful?
This unique seminar will outline the sort of information which is regarded as acceptable use of personal information in litigation and negotiation and what would be regarded as a breach of privacy legislation and guidelines.
Our presenter will outline the key issues including:
What information is regarded as personal information
What information is regarded as confidential information
What information may breach legislation
What is the impact on claims of unfairness or other ground for challenging settlements
Seminar 5 - 2:00pm - 3:00pm
In light of the recent finding of the Banking Royal Commission, the duties and responsibilities imposed on company directors and officers have never been more stringent or exposed. The requirement for their legal advisers to be across current developments has also never been more important.

This seminar will examine recent cases and developments, including to what extent directors should be aware of potential breaches of the law and whether there is a need for more effective protection for directors in decision making. It will also address potential claims, the signs to watch for and questions to ask when advising clients in this area.

The seminar will provide guidance on how companies should modify their practices and procedures and will also cover the most recent ASIC investigations and cases. It will also discuss the wide range of powers that ASIC officers can and are enforcing.

The session will also outline ASIC's plans to embed officials inside Australia's biggest banks to monitor governance and compliance, plus the establishment of a taskforce to look into large listed companies including on-site surveillance and investigation.
This is a seminar not to be missed!