| | |
| --- | --- |
| Start time | 30 Oct 2020 9:00am (Australia - Melbourne) |
| End time | 30 Oct 2020 1:30pm (Australia - Melbourne) |
| Location | Live Stream Only |
| Speaker | See Full Program |
| Catering | Not Included |
| Designed for | Legal Practioners |
| Product Code | C20043 |
Total CPD Units: 4.0

Professional Skills: 3.5
Substantive Law: 0.5

Contract Drafting Masterclass
30 Oct 2020 9:00am - 30 Oct 2020 1:30pm (Australia - Melbourne)
Live Stream Only
Drafting Termination and Exit Clauses
Cases have demonstrated that terminating a contract is not simple. This session will provide guidance on how to respond to your clients contractual problems with confidence by addressing:
Drafting termination / exit clauses that work in practice;
Drafting contract variation clauses;
Conduct that amounts to wrongful termination and repudiation of contracts;
Potential alternative remedies to termination.
The session will also provide a general case update of breach of contracts in the last 12 months.
Presented by: Jeffrey Goldberger, Special Counsel, Norton Rose Fulbright
Drafting Clear Conditions Precedents - Tips and Traps
It is imperative when drafting contracts that your conditions precedents are clearly drafted and precise, in order to avoid future disputes as to whether the conditions are satisfied and when or if the contract is in force.
This session will provide you with key tips when drafting conditions precedents, common drafting mistakes and the best way to ensure your next contract can avoid a potential dispute.
Presented by: David Windsor, Lawyer & Commercial Counsel
Drafting Clauses for Recovery of Legal Costs
A party will most likely not recover their legal costs in their entirety, even despite a costs order from a court in their favour, when litigating a breach of contract. The accurate drafting of contract clauses for recovery of legal costs is therefore important to maximise the return of costs to your client.
This session will discuss these issues including:
Relevant case law;
Powers of the courts to award costs;
What protection do clauses regarding legal costs provide; and
How can that level of protection be increased through drafting.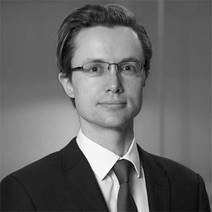 Presented by: Peter Sise, Special Counsel, Clayton Utz
Drafting Guarantees and Indemnities
Guarantees and Indemnity clauses in contracts must be drafted with care, skill and precision. They are an essential skill for all commercial lawyers.
This session will provide practical guidance on drafting effective guarantees and indemnity clauses to minimise the risk of ambiguity or unenforceability. It is designed to update your drafting skills and offer constructive tips and pitfalls to avoid and will also discuss recent cases in this key area.
Presented by: Tomaso Di Lallo, Barrister, Victorian Bar
Drafting Confidentiality Clauses - Do's and Don'ts
This session will offer practical tips for drafting effective confidentiality clauses, highlighting key risks and how to avoid them.
Presented by: Andrew Monotti, Partner, King & Wood Mallesons
Electronic Signatures – Risks and Consequences*
This one hour CPD seminar is designed to help you identify and guide you through the essential issues to focus on and how to manage your clients and risks.
During this session our presenters will focus on the major issues and the risks and consequences of Electronic Signatures including:
When is an E-signature acceptable?
What if the laws do not provide for documents to be signed electronically;
The impact of COVID-19 on the use of signatures and witnessing via audio visual link; and
What other risk management issues do firms face, including cyber risk?
*Pre-recorded webcast.
Presented by Antoine Pace, Partner, Gadens and Raisa Blanco, Associate, Gadens on Wednesday 19 August 2020.