| | |
| --- | --- |
| Start time | 29 Sep 2021 4:30pm (Australia - Melbourne) |
| End time | 29 Sep 2021 5:30pm (Australia - Melbourne) |
| Location | Live Stream Only |
| Speaker | Kaitlyn Gulle, Partner, Lander & Rogers |
| Catering | Not Included |
| Designed for | Legal Practitioners |
| Product Code | S21177 |
CPD Points:

Substantive Law: 1.0

Alert! Wage Theft and Powers of the Wage Inspectorate Victoria
29 Sep 2021 4:30pm - 29 Sep 2021 5:30pm (Australia - Melbourne)
Live Stream Only
After high profile cases of wage theft filled media in the last few years, the Wage Theft Act 2020 finally came into effect on 1 July 2021. The Act means that employers who deliberately and dishonestly underpay their employees can face criminal penalties.
This seminar will outline:
What are the penalties under the Act and who is held responsible – the difference for individuals vs companies;
How employer clients can ensure they are compliant under the Act;
How employer clients should manage employee underpayment claims;
What are the powers of the Wage Inspectorate Victoria;
How to prepare for an investigation if the Inspectorate or Fair Work a calls.
This is an important update for Employment Lawyers and In-House Counsel.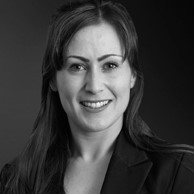 Presented by: Kaitlyn Gulle, Partner, Lander & Rogers
and
Jessica Miral, Lawyer, Lander & Rogers