| | |
| --- | --- |
| Start time | 28 Feb 2020 9:00am (Australia - Melbourne) |
| End time | 28 Feb 2020 2:30pm (Australia - Melbourne) |
| Location | Leo Cussen Centre for Law, Level 16, 15 William Street, Melbourne |
| Speaker | See full program details |
| Catering | Includes morning tea and light lunch |
| Designed for | Legal practitioners |
| Product Code | S20403 |
Total CPD Units: 5.0

Ethics & Professional Responsibility: 1.0
Practice Management & Business Skills: 1.0
Professional Skills: 1.0
Substantive Law: 2.0

5 CPD Point Package
28 Feb 2020 9:00am - 28 Feb 2020 2:30pm (Australia - Melbourne)
Leo Cussen Centre for Law, Level 16, 15 William Street, Melbourne
This intensive forms the Face to Face sessions of our 10 CPD Point Package on Friday, 28 February 2020. For more information on our 10 CPD Point Package - CLICK HERE TO BOOK
This program will be chaired by:
Clive Madder, Barrister, Victorian Bar
Without Prejudice Communications and Legal Professional Privilege – Overused and Misunderstood?
Have you relied on naming a communication 'Without Prejudice' and then found out it's not? Do you know the essential advice you should give your client to reduce risking Legal Professional Privilege? How is social media affecting these fundamental legal concepts?
This session will provide guidance on identifying when legal professional privilege applies and how it applies in practice and will cover:
The scope of legal professional privilege;
Applying the dominant purpose test;
Waiver of privilege;
Practical tips for maintaining privilege;
What communications are truly without privilege; and
What are the imposters.
This session will also outline the risks faced in mismanaging these communications.
Presented by: Roxanne Burd, Barrister, Victorian Bar
Negotiating Settlements – The Risks of Ambiguity and the Cost of Resolving the Uncertainty
Recent cases highlight the risks and consequences when negotiating settlements without committing all relevant elements to writing, on the spot.
The importance of clear written communication at the relevant moment in time is critical, and the cases demonstrate what can happen if the parties have differing views on how the matter has settled. They also illustrate in what circumstances the courts are willing to accept when agreements are enforceable, in the absence of a written Deed of Settlement.
This session will provide guidance on strong drafting tips in settlement documents and verbal and written communication to ensure clarity, effectiveness and minimise risk of a settlement going astray.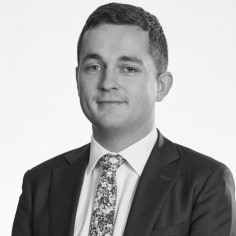 Presented by: Charlie Morshead, Barrister, Victorian Bar
Engagement Habits - Due Diligence From The Get Go
What are the essential due diligence habits that can save you from wishing you had not accepted a particular client retainer? What are the warning signs and how do you ensure you identify problem matters before you are engaged to act?
Our experienced presenter, by reference to case studies, will outline how to ensure you don't miss a red flag that can end up adversely affecting your practice including lost fees, time and peace of mind.
Presented by: Stephen Bubb, Risk Manager, Legal Practitioners' Liability Committee
E-Contracts And Signatures - Risks, Rewards And Consequences
With today's technology, clients can have access to their legal practitioner and matter with just a touch of a keyboard or swipe on a phone. In many cases, clients no longer need to meet their lawyers as they can meet remotely from anywhere on the globe.
In the absence of a face to face meeting, clients can also now electronically sign contracts and other documents, as well as be served with documents by email.
But with the law often lagging technology, this can cause problems. This session will discuss the risks, consequences and rewards of E-Contracts and Signatures including:
When is an E-signature acceptable?
What if the laws do not provide for documents to be served by hard copy; and
What other risk management issues do firms face, including cyber risk?
This session will also include a Case Update. A must for all practitioners in 2020.
Presented by: Jen Severn, Senior Associate, Madgwicks Lawyers
Ethics In The Spotlight
With the recent revelations and scandal surrounding 'Lawyer X', the public could be forgiven for thinking that legal practitioners often fall short of their professional duties and ethical obligations.
However, as any lawyer knows, they are never out of the 'Ethical Spotlight' and in an age of rapid technological evolution, it is all too easy to be caught in its glare.
In this session hear from a leading practitioner on:
Practical implications of technology on ability to maintain client confidentiality;
Practical guidance on how to reduce the risk of a complaint;
A discussion on where the boundary is between a 'working life' and 'private life' in an age where the 'office' may be fluid and
The classic ethical dilemmas that keep practitioners awake at night.
Don't miss this informative and valuable session.
Presented by: Tony Horan, Barrister, Victorian Bar