| | |
| --- | --- |
| Start time | 12 Mar 2021 9:00am (Australia - Melbourne) |
| End time | 12 Mar 2021 1:30pm (Australia - Melbourne) |
| Location | Live Stream Only |
| Speaker | See Full Program |
| Catering | Not Included |
| Designed for | Legal Practioners |
| Product Code | I21001 |
Total CPD Points: 4.0

Practice Management & Business Skills: 2.0
Professional Skills: 1.0
Substantive Law: 1.0

4 Point Intensive
12 Mar 2021 9:00am - 12 Mar 2021 1:30pm (Australia - Melbourne)
Live Stream Only
Drafting Affidavits - From Good to Excellent!
In this seminar, an experienced practitioner will use practical examples to highlight essential drafting techniques when preparing affidavits. This session will provide clear guidance on what to do and what not to do in order to prepare effective, admissible affidavits.
This session will also cover:
The use of Affidavits in Court;
Tips on how evidence is presented in affidavits including Hearsay; and
Form, content and style.
A must for all practitioners who want to improve their drafting skills!
Presented by: Maya Rozner, Barrister, Victorian Bar
Technology Risk Management – Protecting Your Clients and Organisation
Recent national and international cyberattacks show that no person, law firm, business or organisation is immune from a potential attack. All organisations need to be aware of the risks posed by cloud computing, metadata, social media and other IT platforms and technologies used by organisations and staff.
Cyber hackers, scammers and criminals continue to evolve methods of infiltration and attack. It is imperative to keep up with the latest technology and protection methods to thwart potential problems.
This session will advise how to best prevent an attack on your client's confidential, sensitive information and your organisation's reputation and integrity. It will also address the impact that electronic tampering and invasion has on your professional liability.
Be armed with the most up to date knowledge on how to best manage and mitigate risk in this evolving area.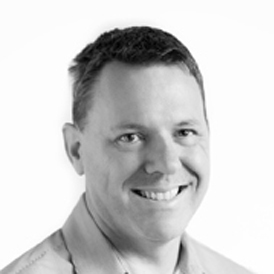 Presented by: Malcolm Macleod, Principal, Avitech Legal
Leave to Appeal VCAT Decisions – The How, When and Why Plus Case Update
With recent speculation and confusion around the test for leave to appeal VCAT decisions, this seminar will outline the current state of play in 2021. Our presenter will outline issues including:
The grounds of appeal and the 'tests' that apply;
Process of appealing; and
The differences between Supreme Court and Court of Appeal.
Presented by: Daniel Epstein, Barrister, Victorian Bar
Risks of Acting for Private Lenders
Acting for private lenders or the loans are within families or between associates can be high risk. The security arrangements are often not taken seriously by the parties and then they sue their lawyers when the security turns out to be inadequate. This session looks at common mistakes and lessons for practitioners in anticipation of increases in private lending, difficult financial times ahead and an uncertain property market.
Presented by: Heather Hibberd, Chief Risk Manager, Legal Practitioners' Liability Committee