| | |
| --- | --- |
| Start time | 19 Feb 2020 9:00am (Australia - Melbourne) |
| End time | 19 Feb 2020 1:30pm (Australia - Melbourne) |
| Location | Leo Cussen Centre for Law, Level 16, 15 William Street, Melbourne |
| Speaker | See full program details |
| Catering | Includes morning tea and refreshments |
| Designed for | Legal practitioners |
| Product Code | I20002 |
Total CPD Units: 4.0

Ethics & Professional Responsibility: 1.0
Practice Management & Business Skills: 1.0
Professional Skills: 1.0
Substantive Law: 1.0

4 Point Intensive
19 Feb 2020 9:00am - 19 Feb 2020 1:30pm (Australia - Melbourne)
Leo Cussen Centre for Law, Level 16, 15 William Street, Melbourne
Tax Implications of Settlements
Reaching successful settlement can be soon followed by the awful realisation that tax implications for the client have not been factored into the agreement.
What are the taxation considerations and implications that should be considered by practitioners when formulating settlements?
This session will outline the essential issues to cover when advising clients in pre-settlement discussions and pre-judgment negotiations.
Presented by: Michael Hines, Barrister, Victorian Bar
Managing Cyber Risk For Law Firms
Recent research has shown that in the last two years, cyber attacks have affected more than one in four Australian firms. Cyber hackers, scammers and criminals continue to create and evolve methods of infiltration and attack, and law firms and their data are prime targets for theft, breaches and hacking.
While all firms need to be aware of, and train their staff about the risks posed by cloud computing, metadata, social media and other IT platforms and technologies used by them, the cost of such training seems to be viewed as too costly in the short term. Unfortunately, recent national and international cyberattacks show that no person, law firm, business or organisation is immune from a potential attack and the seriousness of cyber risk can longer be ignored.
This session will advise how to best prevent an attack on your client's confidential, sensitive information and your law firm's reputation and integrity. It will also address the impact that electronic tampering and invasion has on your professional liability.
Be armed with the most up to date knowledge on how to best manage and mitigate risk in this rapidly evolving area.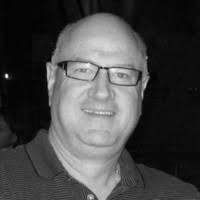 Presented by: Phil Farrelly, Systems Architect, Kala Computer P/L
How to Deal with Difficult Clients and Colleagues and Get the Best Outcome
Do you sometimes work with 'challenging colleagues'? Are your clients pushing you to your limits? Are you fed up? Want some strategies to communicate and deal with tricky situations?
This seminar is designed to provide practical and durable communication techniques and strategies. It will also outline the legal responsibilities vis a vis communication with clients and will include:
Choosing the most appropriate communication method, i.e.- email, face to face meetings;
Building rapport and trust;
Developing empathy;
Obligations to communicate with your client pursuant to the Uniform Law; and
Recognising and avoiding legal liability for bullying and harassment when dealing with challenging colleagues and clients
Keeping it real in 2020!
Presented by: Angela Burr, Director, Accredited Family Law Specialist, Saunders Family & Estate Lawyers
Ethics In The Spotlight
With the recent revelations and scandal surrounding 'Lawyer X', the public could be forgiven for thinking that legal practitioners often fall short of their professional duties and ethical obligations.
However as any lawyer knows, they are never out of the 'Ethical Spotlight' and in an age of rapid technological evolution, it is all too easy to be caught in its glare.
In this session hear from a leading practitioner on:
Practical implications of technology on ability to maintain client confidentiality ;
Practical guidance on how to reduce the risk of a complaint;
A discussion on where is the boundary between a 'working life' and 'private life' in an age where the 'office' may be fluid and
The classic ethical dilemmas that keep practitioners awake at night.
Don't miss this informative and valuable session.
Presented by: David Bailey, Barrister, Victorian Bar