| | |
| --- | --- |
| Speaker | Phil Farrelly, Leah Hickey, Michael Dolan, Daryl Williams QC, Aimee Kinda, Craig Macaulay, Kate Vanrenen, Michael Gavan, Dr. Oren Bigos SC, Caryn van Proctor, Michael Hines and Richard Attiwill QC |
| Date | 11 Sep 2020 |
| Duration | 11:12:51 |
| Product Code | O20082 |
Total CPD Points: 10.0

Ethics & Professional Responsibility: 1.0
Practice Management & Business Skills: 2.0
Professional Skills: 3.0
Substantive Law: 4.0

10 Point Webcast Package
Dealing with Cyber Security During a Pandemic
With the increase of cyber threats and data breaches, no one is immune from the risks associated with using online networks.
Law firms manage highly confidential and valuable data, which makes them a prime target for cyber criminals. As such, law firms and practitioners need to make every effort to understand the types of threats, how to mitigate the risks and how to act when there is a breach. Being prepared is one of the best defenses for practitioners and their firms.
This session will provide you with an essential guide and include:
Understanding your obligations with managing client data;
What constitutes a data breach and what are your responsibilities in preventing and reporting it;
The added risks to data security due to workplace mobility;
How to manage remote meetings, mediations, court appearances and arbitrations – the issues and risks involved in confidential conversations and exchanging confidential documents and data;
Keeping up to date with potential risks that come with using new technology (eg. Zoom security concerns addressed earlier this year);
Data retention and destruction – what are your obligations and risks;
Electronic tampering and your professional liability;
Maintaining email security as this is one of the easiest access points for hackers and cyber criminals;
And more!
Presenter: Phil Farrelly, System Architect, Kala Computer Pty Ltd
---
How To Communicate Effectively With Clients and Colleagues During COVID-19
Are the circumstances of COVID-19 making it difficult to communicate effectively with clients and colleagues? Is the added stress of isolation, uncertainty and additional sensitivity making a difficult conversation with a client or colleague even more challenging? Do you need some strategies to communicate and deal with these tricky situations?
This session is designed to provide practical and durable communication techniques and strategies and will include:
Choosing the most appropriate communication method for the particular situation;
Building rapport and trust remotely;
How to avoid misunderstandings that can arise from emails and meeting remotely;
How to keep calm in stressful, high pressured communications;
How to avoid feeling overwhelmed and how to deal with self-doubt.
Presenter: Leah Hickey, Special Counsel, Shine Lawyers
---
Ethics – A New Dawn
With recent revelations and public scandals, the public may think that lawyers often fall short of their professional duties and ethical obligations. Behaviour in the workplace can expose lawyers to misconduct allegations and the Regulators are focussing a spotlight on misbehaviour.
In an era when both lawyers and clients are relying on new and emerging technologies to enable legal work to be done, legal competence requires an understanding of the ethical risks that come with use of that technology. What knowledge is required in order to be regarded as competent.
Mistakes that are happening now may be the basis of an ethical complaint in the future. With work, home and financial pressures mounting, it is more important than ever to evaluate the risks and take steps to avoid potential problems.
In this session hear from a leading ethics practitioner on these issues with particular focus on:
The key risk behaviours in the workplace that can attract a misconduct complaint and what to avoid;
Practical risks when using technology on ability to maintain client confidentiality and inadvertent loss of legal professional privilege;
Breach of other ethical duties including cutting corners and turning a 'blind eye' due to stress, home and financial pressures;
Don't miss this informative and valuable session.
Presenter: Michael Dolan, Special Counsel, Law Institute of Victoria
---
Agreeing to Agree – When Letter of Intent or Heads of Agreement Become Binding
Despite a common misconception that you can't have an 'agreement to agree', in a number of significant decisions the courts have found that "in principle" or heads of agreement expressed to be "subject to contract" may sometimes be enforceable.
This session will examine the circumstances where this can occur inadvertently, as well as appropriate mechanisms to minimise dispute where the parties do intend for their preliminary agreement to be binding.
It will also consider the risks of negotiations surrounding the initial agreement being deemed misleading and deceptive conduct.
Presented by: Daryl Williams QC, Barrister, Victorian Bar
---
Debt Recovery and COVID-19
COVID-19 has impacted a range of businesses, either by a downturn in business, job losses, contracts unfulfilled and insolvency. This has also impacted related parties and creditors.
This session will discuss the relevant debt recovery measures that are available and how they have been impacted by COVID-19.
This session will cover the impact of COVID-19 including:
Significant changes to Bankruptcy/Winding up applications;
Mareva orders;
Garnishee orders;
Warrants;
Insolvency exclusions;
Current court processes and delays;
Alternative avenues for creditors to recover monies during COVID-19.
Presented by: Aimee Kinda, Barrister, Victorian Bar
---
Document Retention, Destruction and your Client's Legal Obligations
Your client must abide by various and sometimes competing legislative regimes which govern:
How and when certain documents may be destroyed;
Provide that some must be retained for longer (if not indefinitely);
Others are to be de-identified if they are retained; and
The transition from hard copy to e-copy documents.
Reconciling and / or applying these sometimes confusing laws can be a challenge and non-compliance can have serious consequences for your client.
This session will cover:
Relevant legislation including Crimes Act, Evidence Act, Electronic Transactions Act, Privacy Act, Corporations Act and ITA Act; and
Electronic documents and document retention policies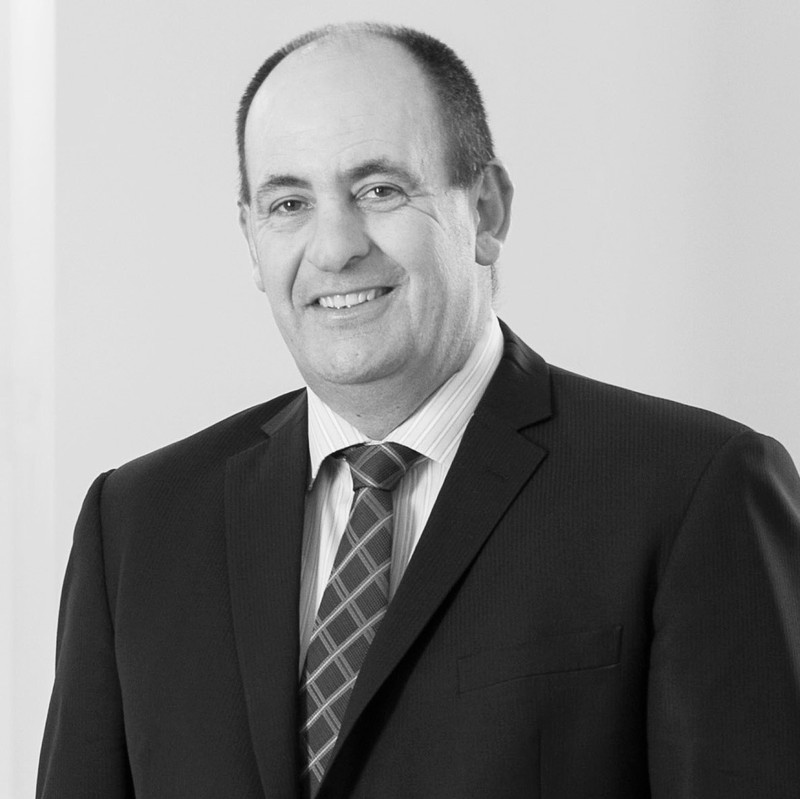 Presented by: Craig Macaulay, Data Scientist, Phi Finney McDonald
Kate Vanrenen, Lawyer, Phi Finney McDonald
---
Online Legal Research – Tips for Working Remotely
This session is designed to unlock the secrets to free legal research sites and tools. With restricted or limited resources available as the majority of us work remotely, this is a critical and practical session for all legal practitioners.
This session will provide a step by step guide to research legislation, case law and other legal material online using the latest free tools.
Discover a wide range of available online resources you never knew existed. Bring back this knowledge to your firm and divulge 'the secrets'!
This session is a great investment that will save you time and increase your productivity!
Presented by: Michael Gavan, Legal Knowledge Researcher, MinterEllison
---
Principles of Interpretation of Contracts
This session will discuss principles of interpretation of contracts in light of recent authorities. It will discuss which evidence is admissible, and which evidence is inadmissible, as an aid to construction.
Presented by: Dr. Oren Bigos SC, Barrister, Victorian Bar
and
Caryn van Proctor, Barrister, Victorian Bar
---
Tax Implications of Settlements
Reaching successful settlement can be soon followed by the awful realisation that tax implications for the client have not been factored into the agreement.
What are the taxation considerations and implications that should be considered by practitioners when formulating settlements?
This session will outline the essential issues to cover when advising clients in pre-settlement discussions and pre-judgment negotiations.
Presented by: Michael Hines, Barrister, Victorian Bar
---
Appearing in Virtual Court - The Time for Mistakes is Over!
As the country enters into its fifth month of the Covid-19 pandemic, practitioners have had plenty of time to come to terms with virtual client meetings, social distancing and more importantly, virtual hearings.
While there may have been some leniency afforded to practitioners at the beginning of the pandemic when it came to technology, appearance and etiquette, that time has now passed and it is business as usual (virtually). Practitioners need to be as prepared as ever for every hearing, and treat every occasion as though a Judge is in the room before them.
This session will give you the confidence you need when virtually appearing in the major jurisdictions as well as tips for obtaining the best outcome for your client on the day. Enhance your advocacy skills and gain confidence!
This seminar covers the following:
Technology requirements
Virtual backgrounds
Interacting with opposing representatives
Standing matters down
Preparing yourself and your client
Familiarise yourself with the court procedures
Dealing with the registry
Advocacy tips and tricks
Appearing with confidence and overcoming the nerves
Announcing your appearance
Obtaining your client's instructions during a hearing
Handing up documents
Leaving the hearing
Addressing the judicial officer presiding
The seminar will also address some of the common mistakes that practitioners have made in the early days of the Covid-19 era, to ensure that you won't follow suit!
Presented by: Richard Attiwill QC, Barrister, Victorian Bar
ISBN: 978-1-922410-63-4
---
What is included:
A video of the presentation in mp4 format
Paper material in pdf format
---
* This Webcast does not allow WA practitioners to claim CPD points