| | |
| --- | --- |
| Start time | 28 Feb 2020 9:00am (Australia - Melbourne) |
| End time | 28 Feb 2020 2:30pm (Australia - Melbourne) |
| Location | Leo Cussen Centre for Law, Level 16, 15 William Street, Melbourne |
| Speaker | See full program details |
| Catering | Includes morning tea and light lunch |
| Designed for | Legal practitioners |
| Product Code | S20400 |
10 CPD Point Package
28 Feb 2020 9:00am - 28 Feb 2020 2:30pm (Australia - Melbourne)
Leo Cussen Centre for Law, Level 16, 15 William Street, Melbourne
Five Outstanding One Hour Face to Face Sessions on 28 February 2020 + Five Individual One Hour CPD Webcast Seminars to view at your convenience. What a Package!
Available by Online Purchase Only
FACE TO FACE CPD: 5 SESSIONS (5 CPD POINTS)
Friday 28 February 2020 – 9:00am - 2:30pm (includes morning tea and light lunch)
Without Prejudice Communications and Legal Professional Privilege – Overused and Misunderstood?
Have you relied on naming a communication 'Without Prejudice' and then found out it's not? Do you know the essential advice you should give your client to reduce risking Legal Professional Privilege? How is social media affecting these fundamental legal concepts?
This session will provide guidance on identifying when legal professional privilege applies and how it applies in practice and will cover:
The scope of legal professional privilege;
Applying the dominant purpose test;
Waiver of privilege;
Practical tips for maintaining privilege;
What communications are truly without privilege; and
What are the imposters.
This session will also outline the risks faced in mismanaging these communications.
Negotiating Settlements – The Risks of Ambiguity and the Cost of Resolving the Uncertainty
Recent cases highlight the risks and consequences when negotiating settlements without committing all relevant elements to writing, on the spot.
The importance of clear written communication at the relevant moment in time is critical, and the cases demonstrate what can happen if the parties have differing views on how the matter has settled. They also illustrate in what circumstances the courts are willing to accept when agreements are enforceable, in the absence of a written Deed of Settlement.
This session will provide guidance on strong drafting tips in settlement documents and verbal and written communication to ensure clarity, effectiveness and minimise risk of a settlement going
astray.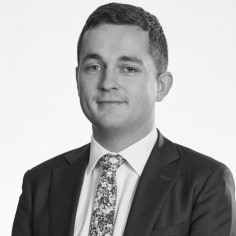 Presented by: Charlie Morshead, Barrister, Victorian Bar
Engagement Habits - Due Diligence From The Get Go
What are the essential due diligence habits that can save you from wishing you had not accepted a particular client retainer? What are the warning signs and how do you ensure you identify problem matters before you are engaged to act?
Our experienced presenter, by reference to case studies, will outline how to ensure you don't miss a red flag that can end up adversely affecting your practice including lost fees, time and peace of mind.
E-Contracts And Signatures - Risks, Rewards And Consequences
With today's technology, clients can have access to their legal practitioner and matter with just a touch of a keyboard or swipe on a phone. In many cases, clients no longer need to meet their lawyers as they can meet remotely from anywhere on the globe.
In the absence of a face to face meeting, clients can also now electronically sign contracts and other documents, as well as be served with documents by email.
But with the law often lagging technology, this can cause problems. This session will discuss the risks, consequences and rewards of E-Contracts and Signatures including:
When is an E-signature acceptable?
What if the laws do not provide for documents to be served by hard copy; and
What other risk management issues do firms face, including cyber risk?
This session will also include a Case Update. A must for all practitioners in 2020.
Ethics In The Spotlight
With the recent revelations and scandal surrounding 'Lawyer X', the public could be forgiven for thinking that legal practitioners often fall short of their professional duties and ethical obligations.
However, as any lawyer knows, they are never out of the 'Ethical Spotlight' and in an age of rapid technological evolution, it is all too easy to be caught in its glare.
In this session hear from a leading practitioner on:
Practical implications of technology on ability to maintain client confidentiality;
Practical guidance on how to reduce the risk of a complaint;
A discussion on where the boundary is between a 'working life' and 'private life' in an age where the 'office' may be fluid and
The classic ethical dilemmas that keep practitioners awake at night.
Don't miss this informative and valuable session.
ONLINE WEBCASTS: (5 CPD POINTS)
(THE BELOW WEBCASTS WILL BE MADE AVAILABLE FOR VIEWING FROM FRIDAY 28 FEBRUARY)
Redacting Documents – Errors, Risks and Consequences
Redacting electronic documents can be a necessary part of litigation and commercial matters, and this session will highlight the serious consequences when redaction hasn't been carried out correctly. Potential breaches of court orders, client confidentiality, waiver of privilege and commercially sensitive material, all have serious consequences for both clients and their lawyers.
Knowing how to properly redact documents is an essential requirement of practice and this session will outline methods of ensuring proper redaction and minimising associated risks.
Presented by: Dr Suzanne McNicol QC, Barrister, Victorian Bar
Costs Update
This seminar will provide you with an update on the key changes related to legal costs, provide guidance on their practical application and examine recent cost dispute cases involving practitioners, clients and third parties.
Don't miss this important session to ensure that you are not caught out!
Presented by: Penelope Robertson, Principal / Costs Lawyer, Ethical Costing & Legal Services
Negotiating And Drafting Settlement Agreements And Releases
Practitioners are often instructed to make or consider offers of settlement, enter into settlement negotiations and draw settlement agreements and / or enforce their terms. It is imperative that practitioners have excellent drafting skills in order to accurately record settlement and minimise client risk.
This seminar will cover:
"without prejudice" offers and negotiations;
forms of settlement offers;
drafting terms of settlement and releases; and
key risk areas.
Presented by: Graydon Dowd, Partner, Hall & Wilcox
VCAT – Powers, Practice & Procedure
This session is a must for all those who practice in the Victorian Civil and Administrative Tribunal jurisdiction!
Tribunals such as VCAT have no inherent jurisdiction. VCAT has original and review jurisdiction only. Our presenter will give an overview of VCAT's jurisdiction, structure and limitations and outline in which circumstances VCAT is the most appropriate jurisdiction to initiate proceedings.
Finally, the degree of formality involved in proceedings before VCAT varies considerably.
This session is designed to build confidence when preparing documents to be submitted to and appearing before VCAT and will outline the mistakes you need to avoid.
Presented by: Suzanne Kirton, Senior Member, Victorian Civil and Administrative Tribunal
Misleading and Deceptive Conduct Update - Hear from a Barrister And Former General Manager, Consumer Affairs!
Misleading and Deceptive Conduct, when established, can have serious implications, both monetary and reputational.
This seminar will address the leading principles relevant to proving a successful claim or in defence a claim brought against your client.
The seminar will also address the most recent and significant decisions handed down by superior courts and their implications for your clients.
Presented by: Luisa Alampi, Barrister, Victorian Bar and former General Manager, Legal Services Branch Consumer Affairs Victoria
This intensive can also be booked as a 5 CPD Point Package (with no Webcasts provided) - CLICK HERE TO BOOK
---
Total CPD Units: 10.0

Ethics & Professional Responsibility: 1.0
Practice Management & Business Skills: 2.0
Professional Skills: 3.0
Substantive Law: 4.0